SHI 3100VT HAIR IRON
5 temperature settings 150/170/190/220/230 °C
Titanium surface of ironing plates for maximum comfort and elegant results 
Slim Design ideal for straightening hair and styling locks
Open and close safety lock
Out of stock
Compare
Description
BEAUTIFUL HAIR WITH AN SHI 3100VT HAIR IRON FROM SENCOR?
Make a beautiful hairstyle quickly and easily. I'm a 3100VT hair iron from Sencor  and my job is to create a hairstyle to your liking . You'll love my titanium plates the first time you slide your fingers across them! Thanks to them, I can easily take care of all types of hair, whether you are endowed with lush curls or fine hair. In addition, Sencor has given me a beautiful white design with elegant details that give me the right flair.
I HAVE FIVE ADJUSTABLE TEMPERATURE LEVELS AND I WARM UP QUICK
Adjust the temperature for easy and fast hair ironing. The digital display makes it easy to set the temperature to your requirements. It can be controlled in the range of 150, 170, 190, 220 and 230°C. No more lengthy warming up! I'm super fast and  reach 220°C in just two minutes . 
I ENSURE CONVENIENT USER OPERATION IN ALL DIRECTIONS
Comfortable handling is also important! I simply have to highlight my ultra-light construction that is thin, rounded and fits perfectly in your hand. This ensures comfortable handling, but also the ability to make beautiful curls without the use of a hair curler. Even the cable will not interfere with it, as it can be rotated 360° and perfectly adapts to any direction without getting tangled up in your hands.
HAIR IRON
5 temperature settings 150/170/190/220/230 °C
Titanium surface of ironing plates for maximum comfort and elegant results
Slim Design ideal for straightening hair and styling locks
Open and close safety lock
POWER CORD
swivels 360 ° to prevent twisting and tangling
power cord covered with protective textile for maximum safety
180-cm long power cord for maximum comfort
Ultra-light design, only 235 g
Digital display with elegant white backlight
Easily and simply straightens hair
Ironing surface with optimal heat transfer for more comfortable use
Heat up time to 180 °C: 1 min
Heat up time to 220 °C: 2 min
Temperature: 150/170/190/210/230 °C
Ironing plate area: 100 × 25 mm
Power input: 42 W
Dimensions (length × depth × height): 285 × 32 × 36 mm
Weight: 235 g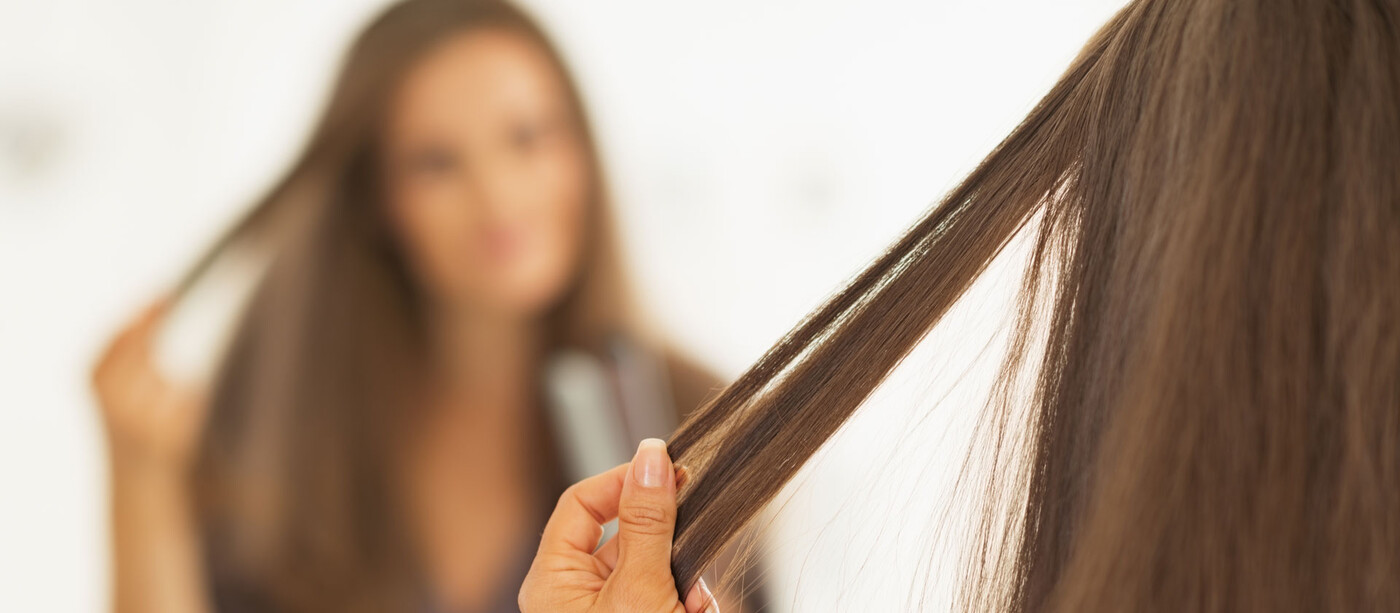 TECHNICAL DESCRIPTION
| | |
| --- | --- |
| Temperature | 150-230 °C |
| Display | Yes |
| Power input (W) | 42 W |
| Height | 3,6 cm |
| Width | 28,5 cm |
| Depth | 3,2 cm |
| Colour | Purple |