TCL 40S6500 S6500 Series
₨57,000
· Android TV
· Google Assistant
· HDR
· Netflix
· Youtube
Out of stock
Compare
Description
Super Narrow Bezel
Slim profile and thin bezel make TV look nice no matter it is on or off. It combines function and fashion in a supreme show of elegance. Screen images come to life on a TCL TV that features super narrow bezel, all your focus will be on the screen which brings you the best visual experience than ever.
HDR PRO
HDR pro produces dazzling detail images with accurate reproduction of light and dark shades. And allow you to experience HDR content via all sources.
Brightness Enhancement
With brightness enhancing technology, the TCL TV can enhance the brightness so as to provide more natural picture and make sure that you can see clear images in the sunlight
WCG
TCL Wide Color Gamut technology can effectively improve the vividness and the realistic of color, as well as the richer layer on the image.
Wide Viewing Angle
Making everyone fit in the living room is difficult. With the innovative technique by TCL, the viewing angle of TCL TV will be extended and the brightness of TV will be enhanced, which means that you can also get the perfect detail even when you are sitting in the corner of the living room
Micro Dimming
Micro Dimming analyses the TV content in hundreds of separate zones to adjust the brightness and darkness. The picture quality is simply improved and pampers your eyes. You will enjoy a fantastic viewing experience with great contrast especially in dark.
Sport Mode
The optimization of images and sound allows audiences to enjoy the immersive feeling of live-action sports events.
Android TV™
More movies and games, music and photos, internet and apps are ready. With TCL Android TV™, discover a new worlds of entertainment with you and your family.
Get the apps love for your TV
Netflix, YouTube, and more apps are available on TCL Android TV. All apps for movies, shows, music, sports and videos are ready to be downloaded from Google Play Store. Android TV also supports Cast Ready apps at g.co/castapps.
Google Play Music
Google Play Music have 50,000 songs from their personal libraries at no cost. An "All Access" subscription, sold in combination with YouTube Red, entitles users to on-demand streaming of any song in the Google Play Music catalogue. Users can purchase additional tracks for their library through the music store section of Google Play.
Android games on your TV
Android TV offers a new way to play Android games on your phone, tablet or TV. Start at home on your TV, then continue on your phone when you're on the move. Google Play Games tracks your progress so you can pick up where you left off.
Google Assistant
Android TV brings a world of content to your biggest screen. With the Google Assistant built in, you can quickly access entertainment, get answers, and control devices around your home. Find the latest blockbuster, check the score of the big game, or dim the lights.
Google Play Movies & TV
TCL TV provides unlimited movies, TV series, variety shows, cartoons and sports resources for you to enjoy non-stopped entertainment with your beloved family.
Chromecast Built-in
Send to a bigger, better screen with Chromecast Chromecast lets you cast your favorite videos, games, and apps from your mobile device, in full quality to your TV. Just one tap of the Cast button on your Android or iOS screen,is all you need to supersize the things you love. Cast your content then continue browsing on your phone or tablet.
Harman/kardon
harman/kardon speaker delivers powerful and high impact sound. It takes the entertainment quotient higher with its effective audio output. This speaker is classically designed and packed into TCL TV. You can keep your family entertained (as long as the TV is on).
Dolby Audio
Delivers immersive 5.1 surround sound with Dolby decoder which optimizes the TV's sound quality.
DTS Deconding Technology
TCL adopted the advanced DTS post-processing technology. The true zero-compressed audio decoding formats create a rich acoustic-field replicating the sound of live-studio recordings. The TV set will produce the sound quality that can rival a family stereo.
T-cast
T-cast is the integrated feature exclusive for TCL. It allows you to operate TV by using smartphone; Be able to screenshot great moment of TV program and share on social media; Cast the latest movies and dramas to a bigger screen, and also capable to cast video and audio to mobile device, you can enjoy the non-stopped entertainment in every corner of your home.
Voice Search
"How's the weather in London? What were the Oscar nominated movies in 2016? I want to watch action movie. " By using Voice Search, you do not have to look through the complicated navigation bar or do any tiresome typing, you can easily get what you like by asking.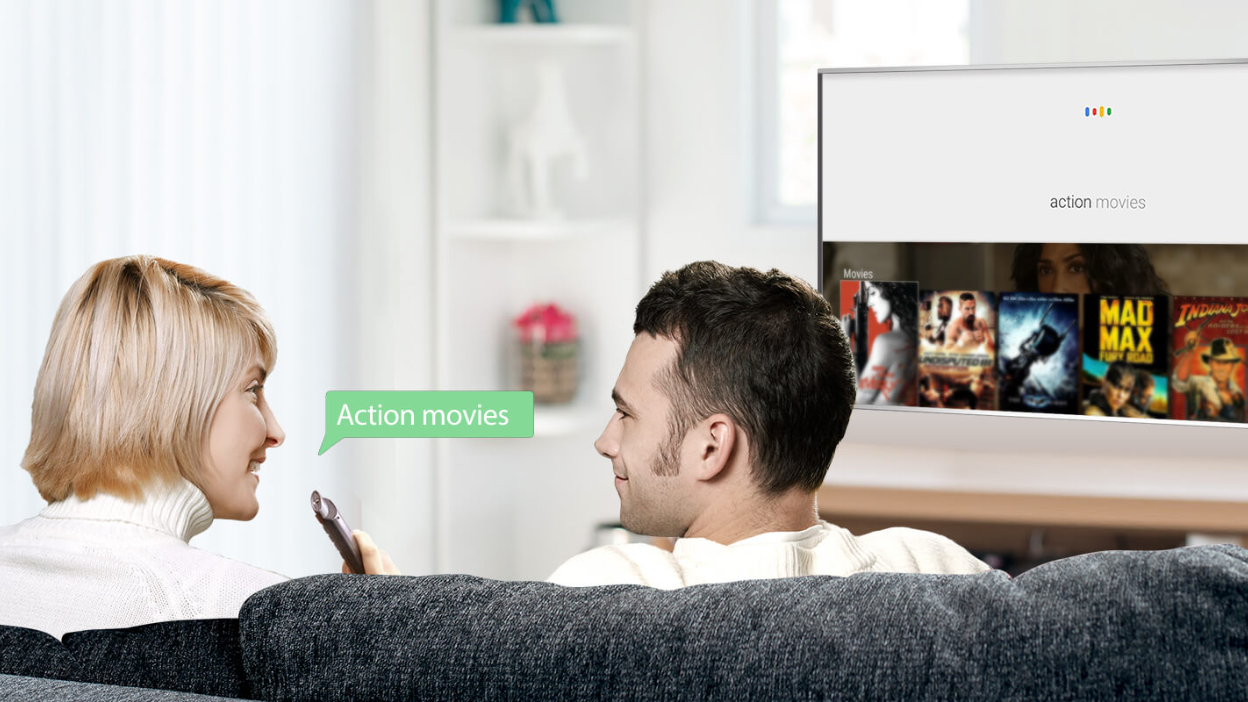 Smart Volume
TCL TV's Smart Volume feature automatically adjusts programming volume thus eliminating sudden sound fluctuations typically experienced when switching channels or when television commercials air.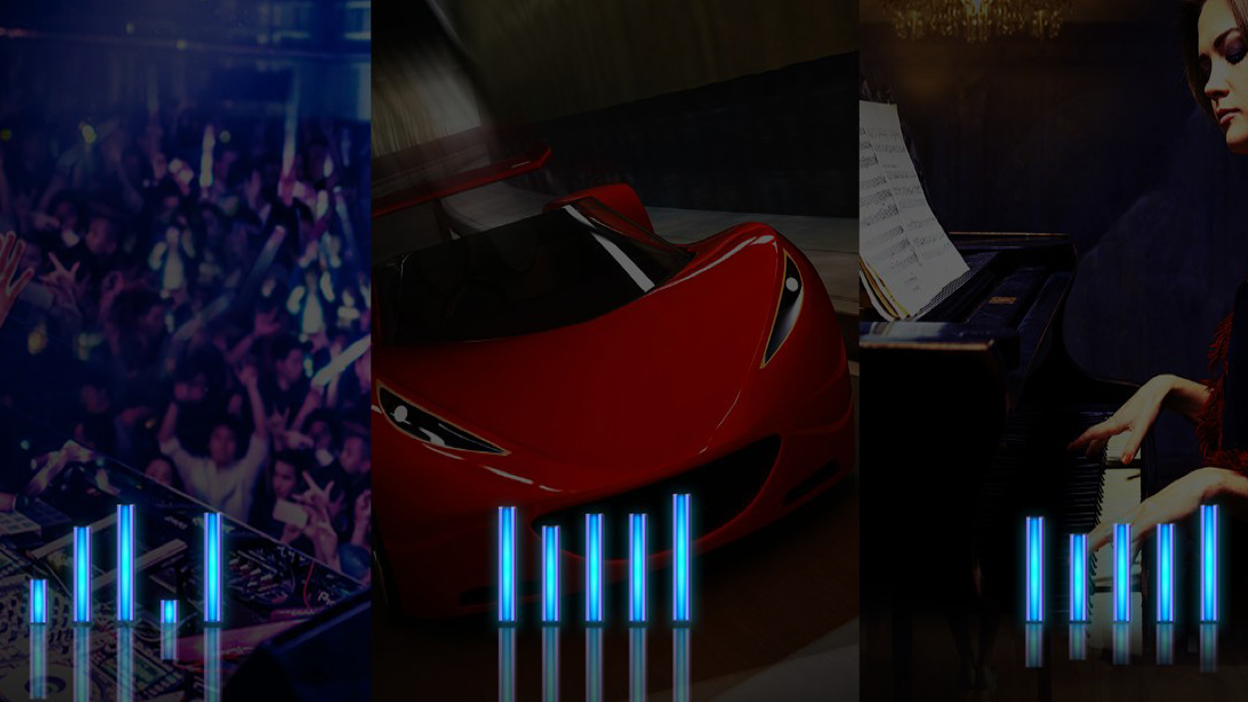 Watch Netflix in 4K HDR
Watch any movies in 4K HDR today, with a premium Netflix subscription. Members will be able to enjoy more HDR content in the coming months.
TCL TV +APP Store
TCL TV+ APP Store Latest version App Store provides you a comprehensive range of applications, over 300+ applications ranging from video-on-demand, social, gaming, music, and photo sharing that enables interaction between TV and mobile sets.
Netflix
As one of the world's leading internet television with a huge range of popular content, Netflix has something for everyone. You can watch TV shows recommended just for you, including award-winning Netflix original series, movies, and documentaries.
YouTube
With YouTube, you can see what the world is watching in 4K quality– from the hottest music videos to what's trending in gaming,entertainment, news and more. Subscribe to channels you love, share with friends, and view on any device.
USB 3.0
USB has maximized the transmission speed and increased bandwidth which could be used in two unidirectional data paths: one is to receive data and the other is to transmit data.
WIFI 2.4G 5G
TCL's built-in bluetooth technology allows you to enjoy favorite music on your compatible bluetooth device.
Bluetooth
Enjoy your favorite on-demand content at a great lick through your existing network with built-in Wi-Fi.
HDMI2.0
HDMI2.0 supports 4K resolution image with high transmission speed, up to 4 audio streams could even provide a higher standard for better sound quality.
SPECIFICATIONS
Product Type
Google Android TV—LED FHD DTV