SBU 8850NP SUPER BLENDER
Sencor® Nutri Smart Blending Technology
PULSE Mode for Instant Blending and Ice Crushing for Ice-Cream
Blender Equipped with Special Anti-Noise Cover
Out of stock
Compare
Description
I'M A SUPER HIGH-PERFORMANCE BLENDER FROM SENCOR WITH AN OUTPUT OF 2000W AND 33,000 RPM.
My significant power enables me to achieve high speeds in a few seconds and release substances from nuts, seeds and cereals that are difficult to extract for the body and are very beneficial for your health.
SENCOR® NUTRI SMART BLENDING TECHNOLOGY ALLOWS ME TO MAXIMIZE RESULTS.
My three preset modes and three speeds for individual control always guarantee perfectly processed ingredients / dishes and of course the best taste. As a bonus, I'm equipped with a Pulse switch, thanks to which I can blend even heavy ingredients effectively.
I SPLIT MY PROGRAMS INTO:
Smoothies – Fruit and vegetable smoothie drinks, porridge and various milk, yoghurt or protein shakes.
Ice Crush – Ideal for processing any frozen or iced ingredients such as sorbet, creamy ice cream and crushed ice.
Desserts – Preparation of great desserts, tasty spreads etc.
For individual control, I have three gears, with which I can crush nuts for nut butters, but also for various flours, thick soups, porridge, baby food, and I can even mince meat.
MY COVER MINIMIZES NOISE!
I won't wake the neighbors sleeping downstairs anymore. My cover makes me 20% quieter.
FOR A PERFECT PERFORMANCE, I USE 6 KNIVES MADE OF HIGH QUALITY STAINLESS STEEL WITH A TITANIUM FINISH.
It is no coincidence that I am designed like this! Thanks to the quality with which my knives are manufactured, I prevent the loss of enzymes, vitamins and also keep the unwanted oxidation of beverages or food from occurring. It's great to know that the nutrients in my products will always remain full and complete.
INGREDIENTS CAN BE ADDED TO ME DURING BLENDING.
My internal removable lid enables adding ingredients while blending without having to turn off the power. The whole operation can be done manually or with a tamping hook to speed up the mixing of large pieces of food or ice products.
I AM ABSOLUTELY SAFE EVEN AT MAXIMUM POWER, FOR CHILDREN AND ADULTS.
I am very stable! My suction feet are firmly in place, and I only enable starting when my container is well secured.
I HAVE AN ULTRA-DURABLE 2L CONTAINER MADE OF TRITAN.
I've joined forces with the American manufacturer EASTMAN to be even more efficient. Tritan, from which my container is made, is a very durable plastic that does not absorb odors or aromas and is BPA safe. There is no need to worry about releasing undesirable substances even when processing hot or icy ingredients.
AND WHAT ARE MY HEALTH BENEFITS?
Nutrients from blended ingredients are well absorbed and do not burden the stomach with complex mechanical processing, as with solid food. There is no loss of vitamins or fiber under the peel and everything is easily digestible. Excellent flu prevention in the winter months and a great source of energy in the summer.
MAIN BENEFITS
Transforms Whole Fruits, Nuts, Vegetables, Seeds and Other Superfoods into Super Liquid Power for Your Body
Nutri Smoothies Can Help Improve Your Sleep, Digestion and After-Sport Recovery
Nutri Smoothies Help Recharge Your Body throughout the Day
FUNCTIONS AND PROPERTIES
33 000 RPM
Extracts Nutrition Hidden Deep inside Seeds, Grains, Nuts; Pulverises Whole Fruits & Vegetables
Sencor® Nutri Smart Blending Technology for Perfect Results with Preset Programs
PULSE Mode for Instant Blending and Ice Crushing for Ice-Cream
7 Programs for Perfect Blending Results
Blender Equipped with Special Anti-Noise Cover. Reduces Noise by up to 20% Compared to Competition.
Safety Mechanism Enables Start only when in Correct Position
Anti-Slip Feet for Extra Safety
Dishwasher Safe Removable Parts
Tritan (PCTG) Material Guarantees Outstanding Durability
Six Titanium-Coated High Quality Stainless Steel Blades
Limits Enzyme and Vitamin Loss
Reduces Oxidation of Nutri Smoothies
Accessories: 2-Litre TRITAN (PCTG) Blender Jug
Power Cord Length: 1.1
Power Input: 2,000W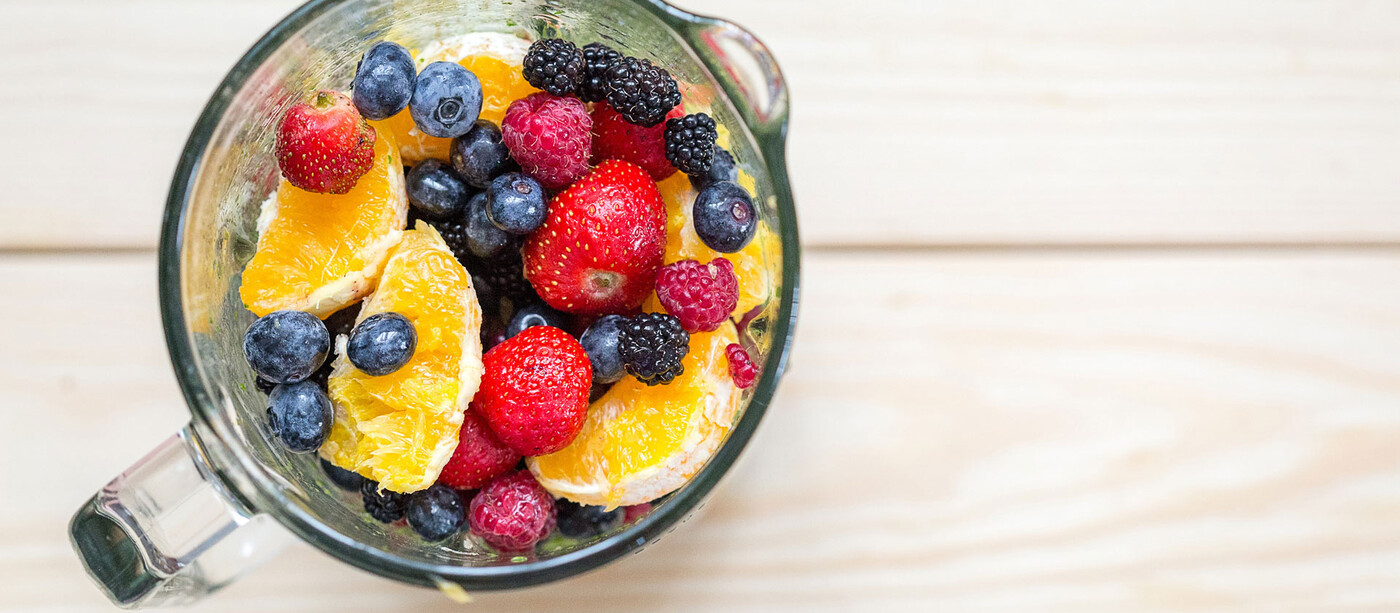 TECHNICAL DESCRIPTION
| | |
| --- | --- |
| Power input (W) | 2 000 W |
| Ice crusher | YES |
| Speeds | 3 |
| Continuous control | YES |
| Container material | Tritan |
| Safety | YES |
| Turbo mode | Yes |
| Whisk attachment | NO |
| Grating | NO |
| Height | 49 cm |
| Width | 26,5 cm |
| Depth | 23,7 cm |
| Colour | Black/Silver |
| Weight | 6,7 kg |