Panasonic Tank Type MC-YL635 Vacuum Cleaner
• Suit to Large-sized Residential Units
• Input Power: 2200 W
• Dust Capacity: 21 L
• On / Off Power Control
• Anti-Bacteria Filter
Out of stock
Compare
Description
TOUGH STYLE PLUS+
• Suit to Large-sized Residential Units
• Input Power: 2200 W
• Dust Capacity: 21 L
• On / Off Power Control
• Anti-Bacteria Filter
• 2 Pieces Metallic Wands
• 2-Step Floor Nozzle
• 8 m Cord Length
• Blower Function
• 3 mm Body Ditch (Tough Body)
FEATURES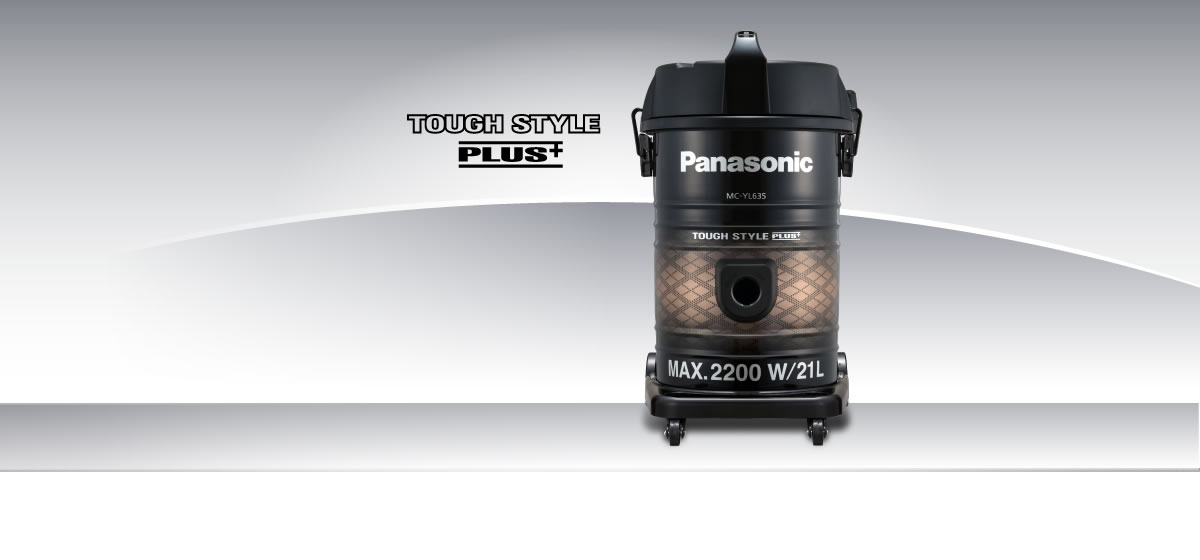 TOUGH STYLE PLUS+
• Suit to Large-sized Residential Units
• Input Power: 2200 W
• Dust Capacity: 21 L
• On / Off Power Control
• Anti-Bacteria Filter
• 2 Pieces Metallic Wands
• 2-Step Floor Nozzle
• 8 m Cord Length
• Blower Function
• 3 mm Body Ditch (Tough Body)
Anti-Bacteria Filter
Anti-Bacteria filter includes copper in the fabric. This
copper eliminates odor particles, keeping the filter clean,
improving room air quality and keeping your body free of
pollutants.
Manuverable
Duct placed on bottom part result in stable maneuver and ensure its durability.
Body
Durable 3.0 mm ditch prevents dent.
0.4 mm thickness durable body.
Grounding Chain
Chain is put on the drum as
countermeasure for static electricity.
Accessories
A crevise tool and an upholstery on board.